The United States of Readers
How It Works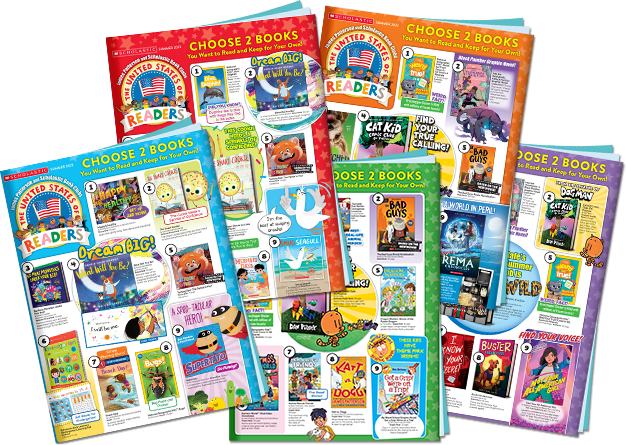 Teachers receive age-appropriate flyers five times during the school year.
Every student chooses two books—that's ten books for each child! Teachers submit their class orders online. Every student in the school celebrates Book Box Day when class orders arrive.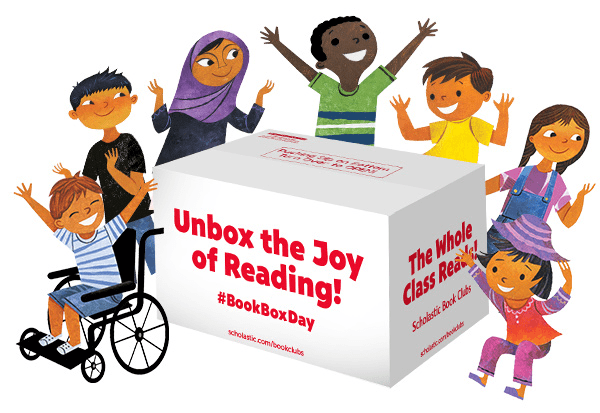 More About the Program
What is the United States of Readers?

A fully funded version of Scholastic Book Clubs designed to reach children in Title 1 schools.
How does it actually work?

Modeled on Scholastic Book Clubs: teachers hand out book flyers, and students choose their books. Teachers submit the class order, and the books arrive at school for students to take home.
How can my school join the United States of Readers?

We hope to serve two million students by 2027. If you'd like to nominate a school for the 2023– 2024 year, please fill out this short application. If your school is already part of the program, you will hear from us by August.
See More
In Partnership with James Patterson and Scholastic Book Clubs

James Patterson
Bestselling AuthorLiteracy Crusader

Judy Newman
President and Reader in Chief
Scholastic Book Clubs