The United States of Readers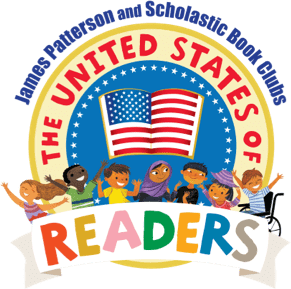 Ordering Is Now Closed
Please check your email for order updates.
How It Works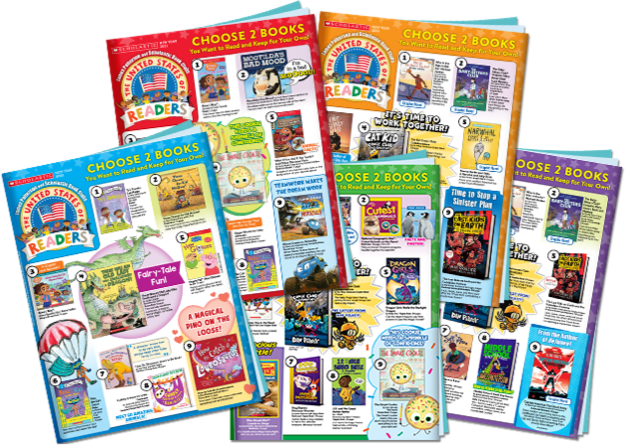 You'll receive grade-appropriate flyers five times a year. Every student chooses two books each time. That's ten books for each child who can declare: "I am a reader."
Download Resources: Calendar of Dates
Download Letters to Families: From Teacher | From Principal
Submit your students' orders online.
The first time you place a class order, you will need your school's unique access code. You will receive an email with the code, or ask your school's point person.
Celebrate Book Box Day when your class order arrives.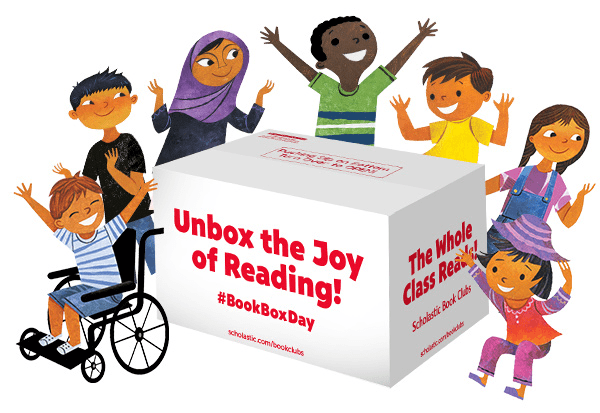 More About the Program
What is the United States of Readers?

A fully funded version of Scholastic Book Clubs designed to reach children in Title 1 schools.
How does it actually work?

Modeled on Scholastic Book Clubs: teachers hand out book flyers, and students choose their books. Teachers submit the class order, and the books arrive at school for students to take home.
How can my school join the United States of Readers?

If your school is interested in joining the United States of Readers program in the 2023–2024 school year, please fill out and submit this application.
SEE MORE
James Patterson and Scholastic Book Clubs Believe Every Child Can See Themselves as a Reader

James Patterson
Bestselling AuthorLiteracy Crusader

Judy Newman
President and Reader in Chief
Scholastic Book Clubs